Mytilidae
Mytilidae: Bivalvia or Bivalves. Two Shelled Mollusks. Examples Are: Mytilus & Perna or otherwise known as "Mussels"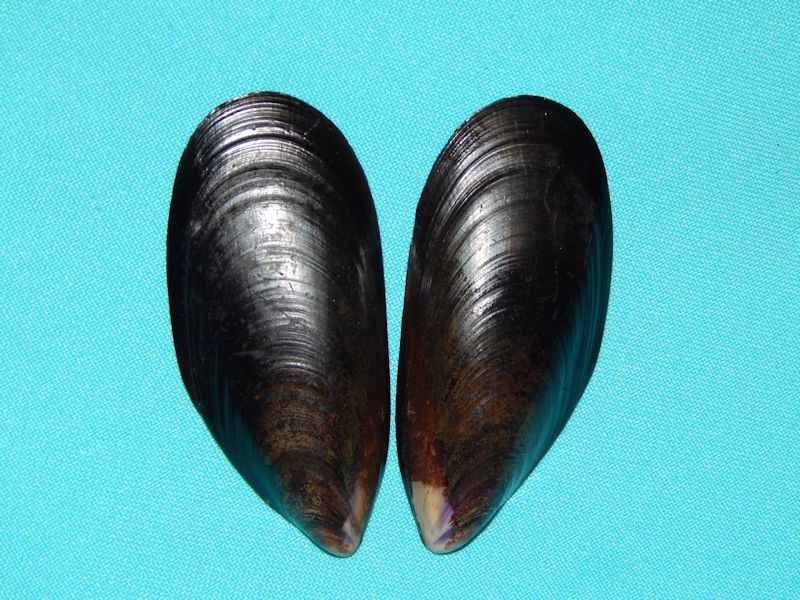 Mytilus edulis planulatus 3" or 78.35mm.Lamarck 1819 Collected by local collector in 2010 Wallaroo, South Australia.
$3.50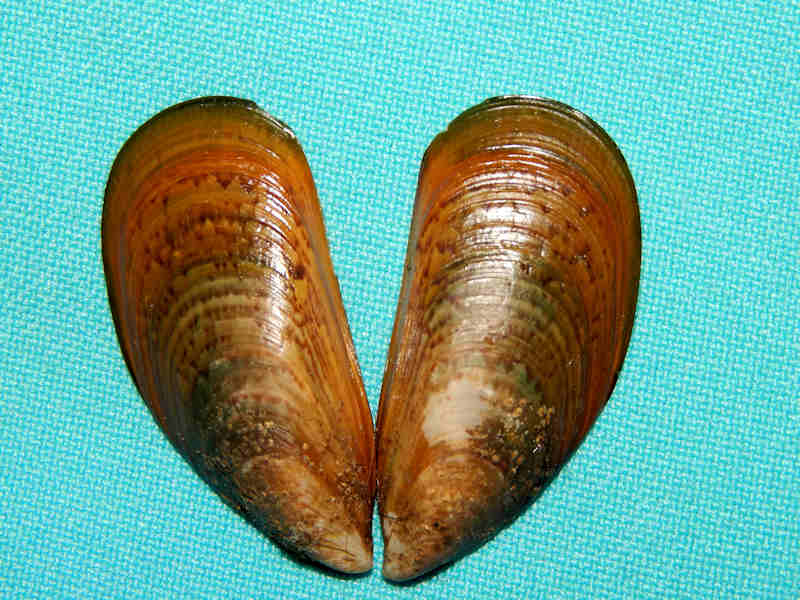 An F++/NG Pair of Perna picta 1 5/8" or 40.50mm. Born, 1780 Collected attached to rocks in shallow water at low tide in 1989 Fuengirola, Spain.
$4.50


Max: 1